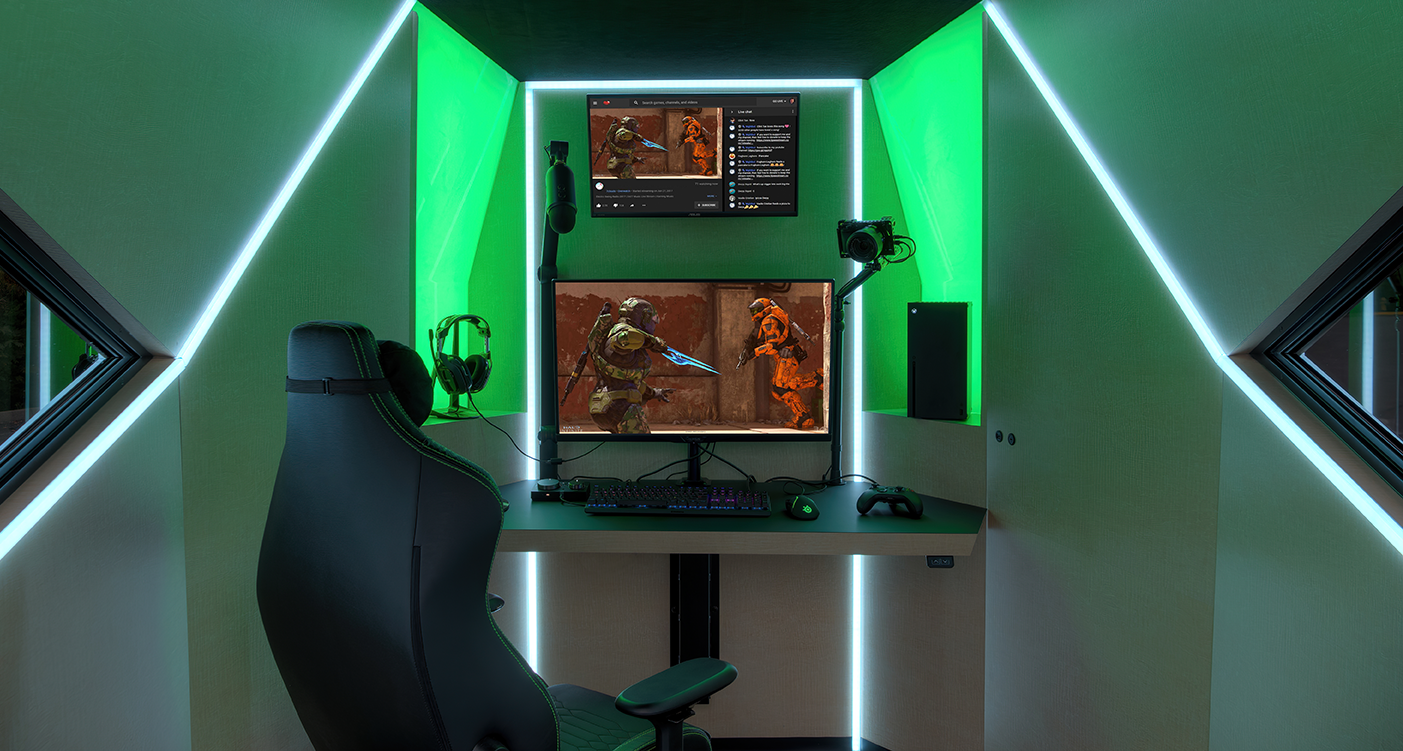 The global pandemic has impacted nearly all companies across industries, disrupting familiar ways of doing business, and Gaming is no exception. While the worlds portrayed in games are not real, the real-world, hands-on demos are relied upon to drive sales and measure success. Due to the pandemic, Xbox needed to conceive a safe and effective approach to live marketing. Working with the Xbox Experiential Programming team, the "Go-to-Them" strategy was established, with PodX. This tactic, a focal point of the broader consumer marketing strategy, established a program that showed both short-term and long-term value, and extended ROI.
Without the ability to experience live events in-person, the gaming community turned to social media influencers to fill that void. In turn, influencers' have become even more "influential" due to their ability to go directly to consumers' screens. And we took it a step further, by delivering a fully operational livestreaming gaming studio to their door!
Sculpture as experiential marketing.
The ADA-friendly, climate-controlled environment houses premium technologies and provides the ultimate gaming experience!
The deceivingly spacious interior also provides an alternate use to gaming alone and is a dynamic backdrop for interviews, making PodX an ideal short-term solution to the pandemic's endless questions.
In a post-pandemic world, PodX remains relevant, leveraging the units individually and with additional units, in multiple configurations, creating captivating and effective experiential destinations. Our clients know that Purepartner always delivers