Since being selected by Bethesda in 2010 as their experiential agency, Purepartner has had the honor of leveraging the world's premier event for computer and video games, the Electronic Entertainment Expo (E3), to showcase their innovative activations.

Bethesda's presence at E3 has solidified the expectation that guests will be awed and transported into various 360-degree game worlds - all within their expansive 20,000+ square foot destination.

Although each year we are challenged with interpreting different game titles and bringing them to life in unique and relevant ways, our consistent objective is to reinforce Bethesda's brand position as a world-class game developer and identify new and complimentary strategies to galvanize their place within the industry.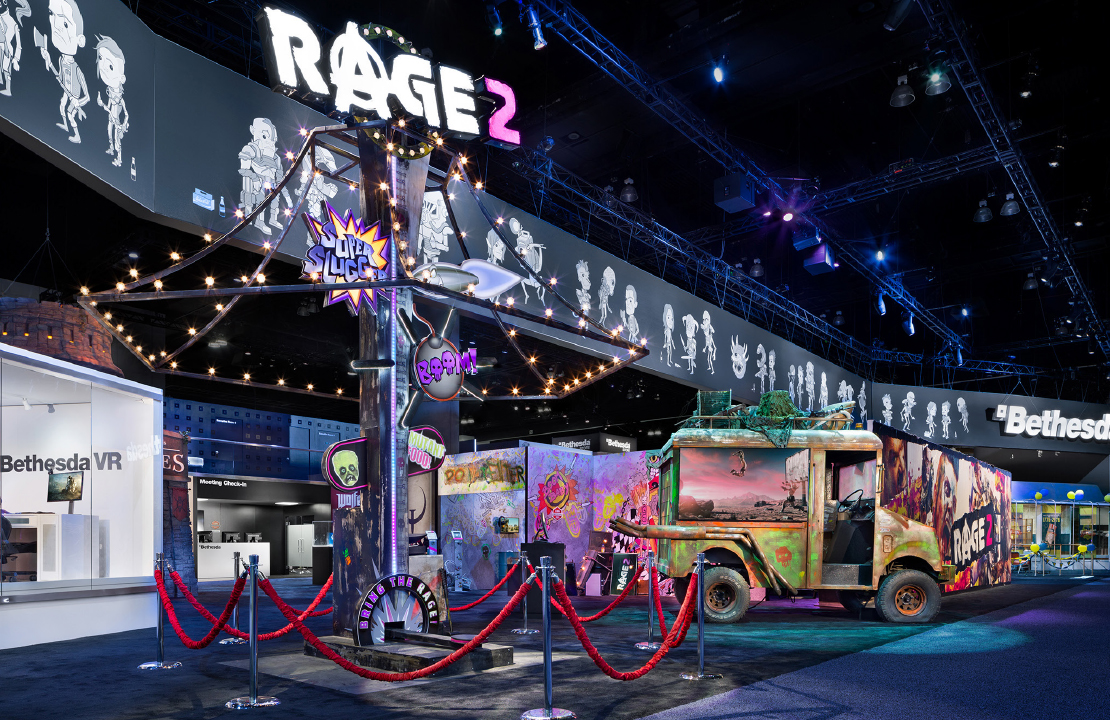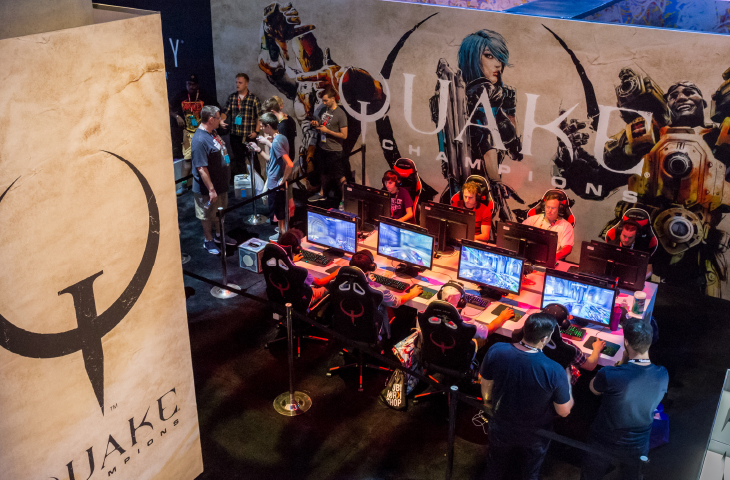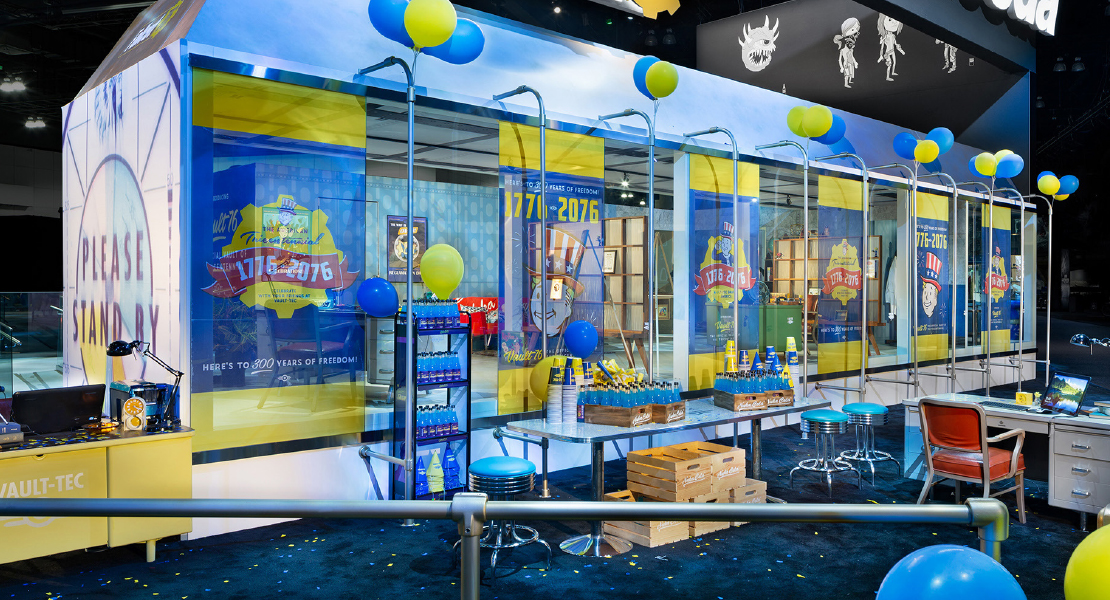 We do not simply isolate an in-game environment and reproduce it. We work with the brand teams to understand the titles and their specific marketing objectives. Our team then extracts the most effective elements to bring to life.
Whether we are scripting a narrative, developing digital solutions or designing an experiential destination, we are always focused on the clients' measurement of success while providing a unique and memorable experience for the attendee.
Social media and "selfies" are the new norm, giving our interactive team constant opportunities to develop creative digital experiences that amplify our programming.
For this activation, Rage 2 is set in a world where the majority of humankind died, after it was hit by an asteroid.
With only a dreary wasteland left behind, dangerous factions emerged. Our team created an interactive that gave the attendees the chance to pick their faction, apply the corresponding tribal markings and weapons and design their Rage 2 covers. The software was developed to incorporate real time face and motion detection, recognition progressing and mapping. Their personalized creations were printed onsite to replace the actual game covers and could be uploaded to all social media for extended reach.
Bethesda's booth this year is guaranteed to be an eye-popping experience!
Efficient management = Efficient experiences.
In order to maintain the integrity of our creative vision, Purepartner has built a team of program managers that are experts in a wide range of activation types. This passionate and detail-oriented group manages creative teams, budgets, timelines, title and dozens of partners to ensure the project is done on time, on budget and meets the high standards of a "Purepartner Experience" for clients and attendees, alike.